Immuno-T is the first motion comic to explain how different strategies of immunotherapy work, to patients and their family and friends. Immuno-T was developed by UZ Gent and UGent, with the support of the Cancer Research Institute Gent (CRIG) and the Immuno-Oncologic Network Gent (ION).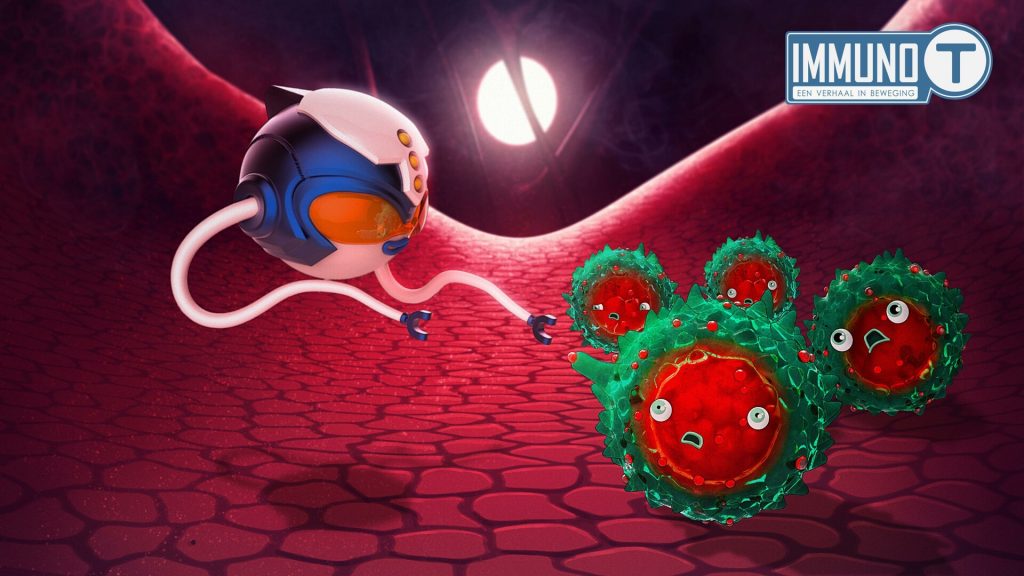 As director at Holofarm, I translated professor Tessa Kerre's story into a motion comic, supervised the art department and programmed the app in Unity.
During our first meetings, we questioned ourselves if this was the right medium to tell the story. When communicating such a difficult matter, a person should be able to keep eye-contact with other people. Perhaps AR would be a fitting medium. It's also certified 'fresh' technology, something the University of Ghent was looking for to showcase during their 200-year festivities. But during first user tests, we had the feeling that the linear flow of gaming – combined with a 'fun' level – was missing the goal to easily communicate a very complex topic. That's why we went looking for a way to translate a story to a mobile screen. We found a lot of inspiration in the article 'Space into game, time into book' by Erik Loyer.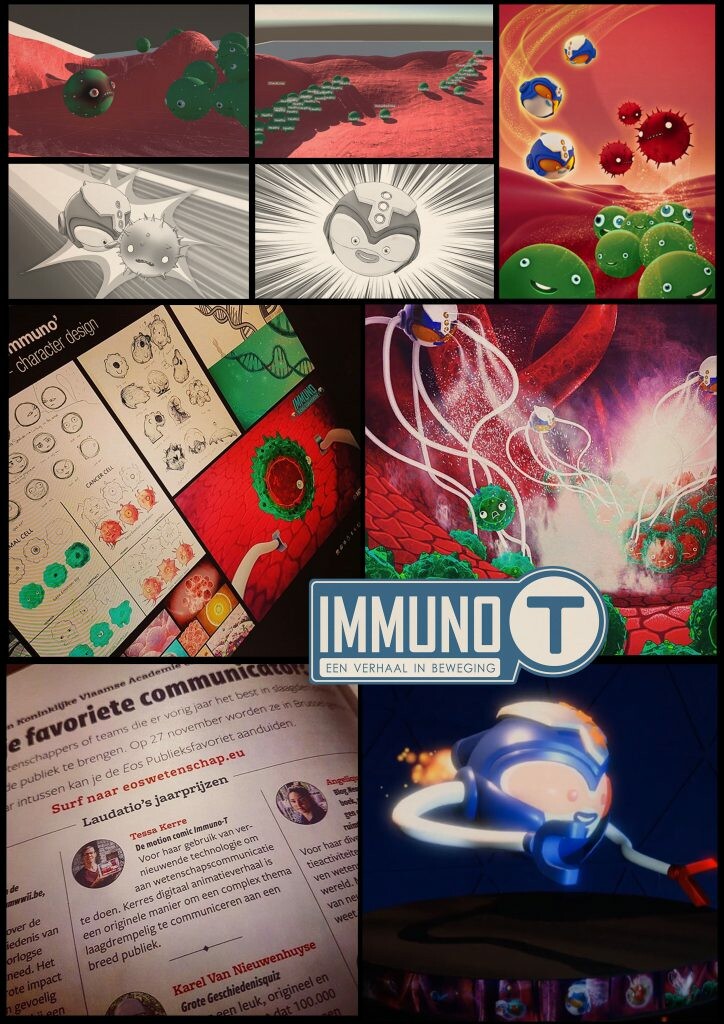 A major aspect of this project was the look development. How do cells look like? And cancer cells? How will the world around them feel like? First step was the creation of a mood board, presenting a mix of medical visualization and world-building as done in The Land Before Time, Fantastic Planet, and Fantastic Voyage.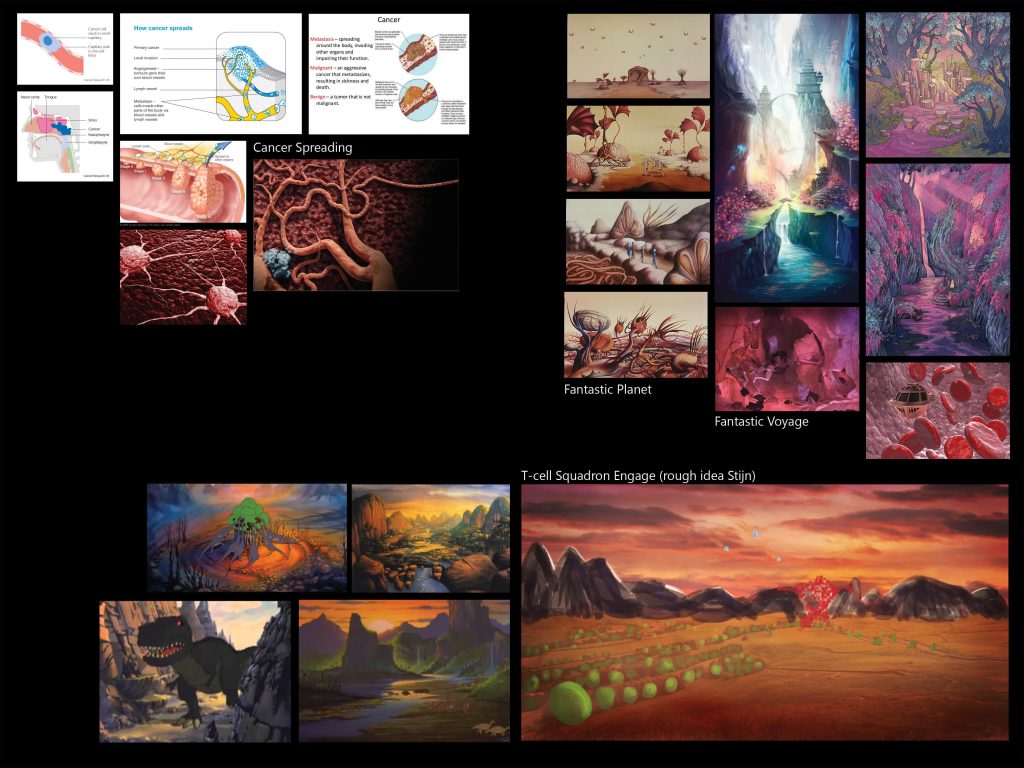 Eventually, storyboards were created to develop the story.
After the storyboard got locked, the final image design was done in cooperation with concept artist Jan Baelus.
Eventually, these images were put inside a 'motion comic' in Unity with the Panoply-plugin. Also made by the same Erik Loyer that was mentioned earlier in this post.
The result can be seen at immuno-t.inmotion.care/en/!
Next phase: Full CG
In 2021, we started the next phase, in which we went for a full CG approach. Now we can create 'comic book images' 100% within the 3D-software Blender, so we don't need to draw the characters with a pencil anymore.